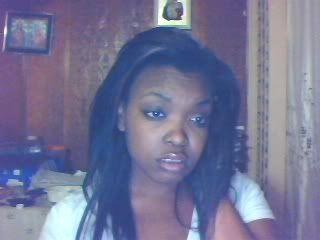 It all happened too fast
Me needing you, you wanting me
Caught up in school, work and all the stress in between
Taking a break from life,
trying to find me
Slowly losing you
Everything I've dreamed
I never meant to leave!!
I just needed to find me
Define me
Understand me
before I could let someone else love me
It all happened too fast
In a blink of an eye
I lost you
No longer could I call you mine
We was on a voyage to perfection
somewhere along, we lost a sense of direction
reaching back for your love and affection
I had you, you were mine, you were in my possession
So caught up in this love obsession
I didn't realize we were moving forward, but everything was digressing
It all happened too fast
I wish we could of lasted
But now your in a relationship
And I'm stuck with lines like " we can be friends and shit"
And am not trying to be selfish
But without you I feel self less
It all happened too fast
What was the rush?
am sitting here thinking was this love, lust, or just another crush?
But anyway you slice it,
I always end up crushed.