Dedication to Haiti.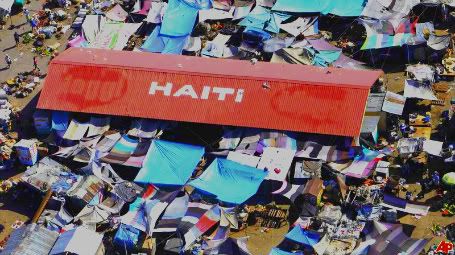 There's been an earthquake
family and love ones life's taken
My heart has been awaken
My mind races
Flipping through newspapers
Seeing death in children faces
I'm not Haitian
But I feel their pain
as if we're in the same nation
There's been an earthquake
I know in America
We're stressing
Living through a recession
But if that's the case
Haiti is going through the great depression
Mixed with Aggression,
Deception,
with no chance of redemption
There's been an earthquake
We live in a materialistic nation
Which leaves us delirious to the actions that can be taken
Just because your not Haitian doesn't mean you can't give a donation
A little bit of money goes a long way
And Louis Vuitton
doesn't need your money today
There's been an earthquake
but there's no one to blame
i question human nature
but i feel am questioning my creator
so i just pray
for everyone who ever lost someone
for every neglected child
for every story untold
for every one who just needs someone to hold.
There's been a earthquake
Doesn't that make your body shake?
Your heart ache?
The thought of people lives flashing away
As if life and death are in a race
And life can't keep a steady pace
They always said slow and steady wins the race
But this is not a game
Lives are being depleted
While justice will never be completed
There's been an earthquake
I just stop and stare at my screen
My eyes just cant believe
My thoughts just can't conceive
the imagery my eyes have just seen
Hearts left to bleed
Bodies left to seize
Mouths left to feed
but there's nothing there to eat
The country of Haiti left in defeat.
There's been an earthquake
And if my life had a price on it
That's how much I'd donate.